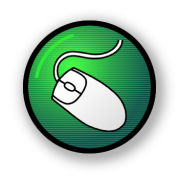 The latest version of our client software can be downloaded by authorized users.
When we founded Progressive Practice, we evaluated many of the commercial billing and practice management software packages available on the market and found them severely lacking. We wanted our software to be up to date and easy to use, not requiring weeks of training for your busy staff. We wanted to be able to add features that were useful to our clients, physicians and their staff, and do this on our own schedule. We wanted to provide software to our clients without exorbitant licensing fees, and with free upgrades.
To achieve these goals, we took a step that none of our competitors are capable of taking, and designed and built our own system from the ground up. Health·e·Finances is the result of this effort.
This page will give you an overview of our solution, and provide some screenshots you can view to see for yourself how friendly our system is. First we present a short list of the some of the major features:
Extremely easy to use, familiar to windows users
Secure and multi-user:

Unique logins for each user, allows multiple users concurrent access
Military grade encryption of data streams

Captures complete patient demographics
Unlimited number of insurance plans per patient
Tracks referrals, both incoming and outgoing
Supports Workers Compensation and Motor Vehicle Accident claims
Electronic claims submission
Automatic crossover billing of secondary and tertiary coverage
Captures complete remit information including allowance and risk
Tracks delinquent claims automatically
Tracks and reports bad debt for tax purposes
Sends professional electronically prepared patient statements
The single most outstanding aspect of Health·e·Finances is its incredible ease of use. If the user is already familiar with Microsoft Windows and general computer use, it takes only minutes to learn the basics. We implemented it using common windows controls and interfaces, so it feels like any other popular windows program such as Outlook or Excel.
You can view a full size version of any of the screenshots below by simply clicking on the image.



Click on the image to view full size

The system is organized into logical sections to facilitate a smooth work flow. These sections include: patients, encounters, claim queues, and payments, as you can see from the screen shot of the main window shown to the left.

Click on the image to view full size

The patient section of the software is easily searchable, with numerous criteria available to help you locate the patient you are looking for. You need only enter the first few letters of a field to perform a search.

Click on the image to view full size

Our system collects complete demographic information for each patient. Both incoming and outgoing referrals are stored, and incoming referral counts are decremented as they are used. Referrals with a zero visit count cannot be used, so your front desk will know when they need to obtain a new referral. Patients can also be grouped together, and the group names are completely under the control of the user. Thus you are not restricted to grouping patients by family, you may choose to group all your patients from the same employer together, for example.

Click on the image to view full size

Patients may have an unlimited number of insurance plans, even multiple plans from the same insurer. On any given day, up to three of the patient's insurance plans may be active. This allows the system to keep a complete historical record of the patient's insurance coverage.

Click on the image to view full size

Encounters can be searched in a similar fashion to patients. Our encounter dialog lets users create new encounters with a minimum number of keystrokes. Encounter forms that are printed are customized to each practice. They show the patient's pertinent information for easy reference, such as name, address, insurance(s), and current self-pay balance or credit. Free form notes can be added to any encounter, up to approximately 2000 characters each. Workers Compensation and Motor Vehicle Accident encounters are supported as well.

Click on the image to view full size

The ledger page allows you to see the complete history of an encounter at a glance. Payments are posted to each line item separately, and they are broken down to their components (assignment, risk, etc.) so it is easy to see how an insurance payment was distributed. Each individual line item can be billed to a different payor, enabling (for instance) non-coverd items to be billed directly to self-pay while others are billed to insurance, as seen in this screenshot.

Click on the image to view full size

The patient payment dialog is designed for the easiest posting possible, simply enter the date and amount, select the patient, and apply. Each line item it applies to is listed, along with the portion of the total amount that applied to that item.
Security is a top concern, and our system was designed from the beginning with secure multi-user access in mind. Each user is assigned their own username and password to access the system, and multiple users can access it concurrently from the same office. Permissions in the system are enforced based on the group the user belongs to, either the Practice or Billing group. Practice users' (front desk staff) access is restricted to those functions they need to perform in the office, such as registering patients and creating encounters, while Billing users (Progressive Practice employees) have complete control of the system. This ensures that users who are unfamiliar with proper billing procedures cannot accidentally modify important information such as insurance remits and fee schedules. Practice users are allowed to view all the information in the system on a read-only basis, they are only restricted from making modifications.
Health·e·Finances is implemented using a client/server architecture. All communications between the office and the back end server at our datacenter is strongly encrypted over our Virtual Private Network using the IPSec protocol. This ensures that no one can spy on the data as it is transmitted.
By submitting claims electronically, our system can help you get reimbursed in as little as two weeks. Paper claims often take months to be paid, and suffer a much higher error rate, increasing turnaround time even more because a large number require corrections and resubmissions. Shorter reimbursement time from electronic submissions increases your cash on hand and helps keep your business healthy.
Health·e·Finances supports automatic crossover billing from one coverage to the next. For those payors that do not accept electronic crossovers, paper claims are prepared. As each payment is applied, any remaining balance is transfered to the next payor, and eventually to the patient where permitted. By automatically billing your patient's secondary and tertiary coverages, you improve patient satisfaction and retention, and reduce time spent on the phone fielding complaints.
The insurance payment area collects the complete details of all remits, including the risk/withholding and allowed amount. There is no need to refer to paper copies of insurance remits to obtain the complete picture of a payment.
Delinquent claims are automatically tracked by the system. The trigger date for delinquency of a claim can be easily reset from the default, reducing "false positives" in the delinquent list ensuring that it remains manageable and those claims needing attention receive it in a timely fashion. Nothing can slip by.
Similarly, the system categorizes monies allowed off for bad debt. Reports can be run at the end of the fiscal year that detail the exact visit dates, patients, and amounts that had to be allowed off for non-payment so that you can pass it to your accountant and take an appropriate deduction from your taxable income.
For patient billing, we quickly create professional 8 1/2 x 11 custom printed bills with a tear off remittance stub. They are stuffed with a #9 return window envelope into a #10 double window envelope, so the patient simply tears off the top portion and places it with a check into the return envelope, no addressing is necessary.