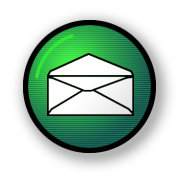 Please don't hesitate to contact us with any questions you might have, we look forward to hearing from you.

Progressive Practice, Inc.
P.O. Box 17288
Rochester, NY 14617
585.865.8643
info@progressivepractice.com
---
Gail Falco
President
Chief Executive Officer
gfalco@progressivepractice.com
585.865.8643

Partnering with Jon Erdman to co-found Progressive Practice, Gail is the billing powerhouse behind the company, with over 20 years of experience in the field. She has the unique insight provided by having worked "both sides of the fence."
For the first 7 years of her career, Gail adjudicated claims for one of Rochester's largest health maintenance organizations. In her time there as manager of both the pharmacy and facility billing departments, Gail gained knowledge that allows her to spot problem claims before they are ever submitted to payors, as well as the true meanings behind the often cryptic denial reasons. This proves invaluable in determining which denied claims can be resubmitted, and how to proceed when doing so.
For the last 8 years Gail managed the billing department of the largest physician group in Rochester, billing claims for approximately 165 providers. This has given her in-depth and varied knowledge in a wide range of specialties, including complex surgical procedures, pediatrics, radiology, primary care, and more, along with familiarity with innumerable insurance carriers. There's no billing situation she hasn't seen.


---
Jon Erdman
Vice President
Chief Information Officer
jerdman@progressivepractice.com
585.889.2901

Co-founder of Progressive Practice, Jon's interest in computers began in grammar school. He wrote his first computer program in the 6th grade, at a time when public schools were lucky to have a single computer to share among the entire student body.
Attending Rochester Institute of Technology's Imaging Science program, he developed a love of UNIX© and C programming during his concentration in digital image processing. As the world wide web began to take shape, he taught himself HTML and explored the workings of the internet and computer networking. Becoming recognized as an authority on the web, he was contracted to develop a website search solution for the Center for Imaging Science, while still a student there.
After an internship as a Lithography Engineer at Intel's FAB 6, his was recruited by the Information & Technology Services department of RIT. His duties included providing UNIX© client support, serving as the RIT webmaster, and instrumental duties on the committee of high level RIT executives that shaped the on-line presence of the college.
Eventually leaving RIT to pursue a career in software engineering with Affinity Systems, he was on the critical path of numerous high profile projects. The experience in large scale project management and software design that he gained there, combined with Gail Falco's exhaustive knowledge of the billing industry, gave him the tools he needed to develop Health·e·Finances, our custom designed medical billing and practice management system.